After getting its hands on SimpleLogin last April, the Swiss publisher of Proton Mail is taking a new step in its collaboration with the French start-up: subscribers to certain paid accounts, individuals and businesses, will be able to take advantage of SimpleLogin's services. free.
Good news for users who will now be able to use the alias service for free with their Proton Mail accounts to send and receive emails anonymously.
Free access to SimpleLogin for certain Proton subscribers
Only a few months after the acquisition of SimpleLogin , Proton let us know that some of its customers will be able to benefit from free premium access to SimpleLogin, usually billed at 4 dollars per month. For individuals, only owners of Proton Unlimited accounts are concerned, in addition to Proton Visionary accounts which, it should be remembered, is an offer that only concerned certain contributors to ProtonMail crowdfunding in 2014. Finally, Proton Business accounts are also affected by this additional service offered by the Geneva publisher.
Affected users who are not already using SimpleLogin simply need to go to the service's login page and select "Login with Proton" to take advantage of it. However, linking accounts is optional and it is still possible to use the alias service independently of a Proton account. Once identified, we benefit from premium access to SimpleLogin, as shown in our screenshot below.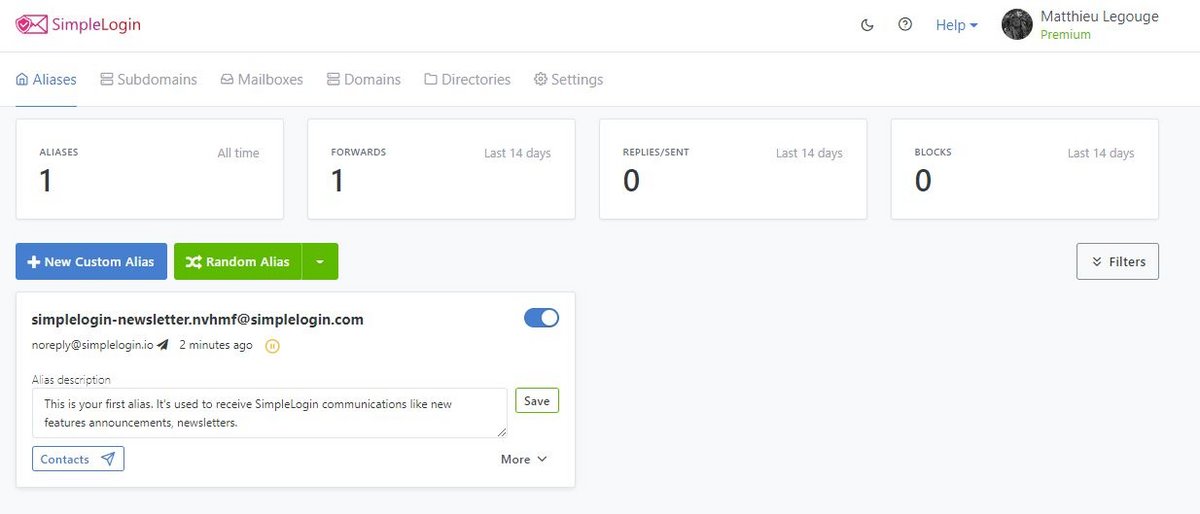 An effective way to avoid spam
SimpleLogin's primary goal is to anonymize an email address in order to provide an additional degree of security by protecting against spam and other phishing attempts. Proton also explains that SimpleLogin was chosen for very specific reasons. In addition to the fact that many ProtonMail users already use the French alias service, SimpleLogin also aims to focus on confidentiality and transparency, in particular by relying entirely on open-source. A recent audit carried out by Securitum did not reveal any vulnerabilities or critical problems.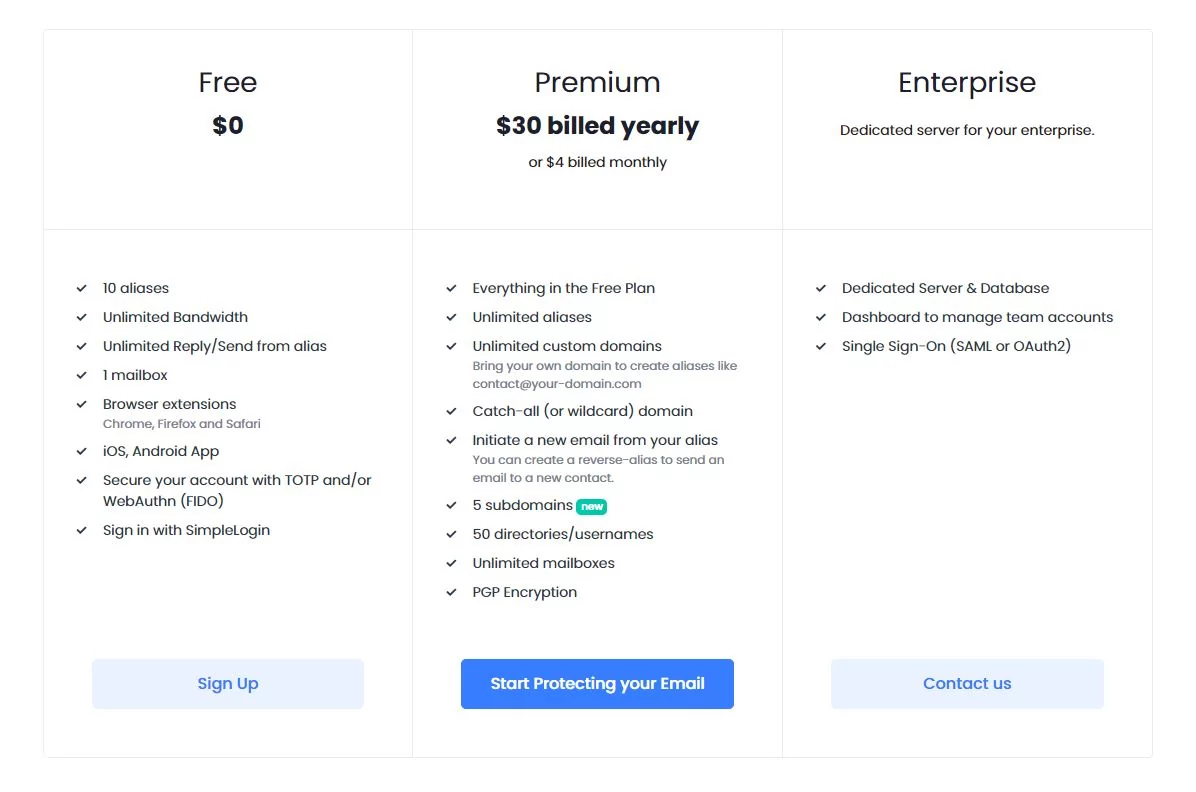 Remember that SimpleLogin offers PGP email encryption and works seamlessly with ProtonMail. Besides the web application, the alias service also takes the form of a browser extension and a mobile application. The options and features offered with the Premium account are also quite numerous, we can notably mention the unlimited creation of aliases with also unlimited support for domain names and mailboxes and much more, as shown in our screenshot above.